ROOFING CONTRACTOR INSURANCE
The Importance of General Liability Insurance for Roofers
Like any business, roofing contractors are exposed to a diverse array of potential risks that, if not adequately addressed, could result in significant financial losses. A comprehensive insurance policy serves as a safety net, playing a crucial role in mitigating these risks. This article will take a deep dive into the importance of general liability insurance for roofers, the nuances of roofing company insurance, and the key considerations for roofing liability insurance.
*Call or email us, we are happy to discuss more details about coverage specifics.  Always consult your policy/quote for a full view of your coverage details.  
LEARN MORE ABOUT ROOFING CONTRACTORS INSURANCE BELOW
KEY FEATURES of GENERAL LIABILITY INSURANCE for ROOFERS
General liability insurance for roofers is an essential component of any insurance package for a roofing company. This coverage is designed to protect your business against third-party claims associated with property damage, bodily injury, and advertising injury that could arise from your operations. By offering a buffer against potential legal claims and lawsuits, this insurance plays a vital role in ensuring the financial security of your roofing business.
Such protection extends to roofing contractors liability insurance, addressing the specific risks unique to roofing contractors. These could range from accidental damage caused by falling materials to on-site injuries.
WORKERS COMPENSATION for ROOFERS
Contractors liability insurance, also known as general liability insurance for contractors, provides coverage for claims related to third-party property damage, bodily injury, and advertising injuries. Its purpose is to protect contractors from potential legal and financial liabilities arising from accidents or negligence during their work.nd the insurance considerations and potential liabilities associated with subcontractors and employees.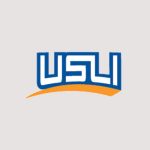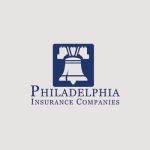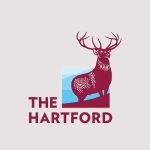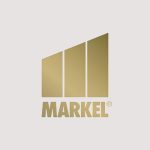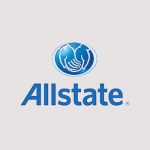 WORKERS COMPENSATION INSURANCE for ROOFING COMPANIES
Workers Compensation Insurance, often referred to as workers comp, is an essential component of insurance coverage for roofing companies. This insurance policy protects both your employees and your business in case of work-related injuries, illnesses, or even fatalities.
Roofing work is inherently risky. Falls from height, injuries from tools, heat exhaustion, and exposure to harmful substances are just a few of the hazards that roofing workers face on a daily basis. Because of these elevated risks, workers compensation insurance for roofing contractors is not just advisable – it's a necessity.
In many jurisdictions, businesses are required by law to carry workers compensation insurance if they have employees. This policy pays for the medical costs associated with work-related injuries and illnesses, compensates for lost wages if the employee is unable to work, and provides disability benefits if the worker suffers a long-term impairment as a result of a work-related incident.
Under a typical workers comp insurance for roofing contractors, the following may be covered:
Medical Expenses: This includes hospital bills, medication costs, physical therapy, and any other expenses associated with the diagnosis and treatment of the injury or illness.

Rehabilitation: If the worker needs specialized treatment to return to work, these expenses are covered.

Lost Wages: If the employee is unable to work due to their injury or illness, workers comp will typically provide a percentage of their regular income.

Disability Benefits: In the event that the worker is permanently disabled, they may receive long-term benefits based on the severity of their disability.

Death Benefits: In the tragic case of a fatality, workers comp will provide benefits to the deceased worker's dependents.
The cost of workers compensation insurance for roofing contractors can vary significantly based on several factors, including the number of employees, the company's safety record, the location of the business, and the specific nature of the work performed. As roofing work is high risk, premiums tend to be higher compared to many other industries.
Ultimately, carrying workers compensation insurance for your roofing company is an investment in the safety and well-being of your employees, and it helps protect your business from potential financial hardship resulting from work-related incidents. To get an accurate understanding of potential costs, consider obtaining a workers compensation insurance quote from your insurance provider or broker.
CLICK BELOW FOR MORE INFORMATION
YOUR QUESTIONS.....ANSWERED
Is Roofing Contractors Liability Insurance Necessary?
Absolutely. Roofing contractors liability insurance is critical for safeguarding your business from potential hazards and liabilities connected with your roofing work. It offers coverage for property damage, bodily injury, and other liabilities that may arise during roofing projects.
Do Roofing Contractors Need Commercial Auto Insurance?
If vehicles are utilized for business purposes, such as transporting roofing materials or tools, you will likely require commercial auto insurance. This insurance covers accidents, damages, and injuries that happen while using company vehicles for business-related activities.
What are the Potential Liabilities for Roofing Contractors?
Roofing contractors can encounter various liabilities, including property damage, bodily injury, construction faults, project delays, and contractual obligations. These liabilities can lead to legal disputes, financial losses, and damage to the business's reputation.
What Role Does Roofing Contractors Liability Insurance Play?
Roofing contractors liability insurance, often known as general liability insurance for roofing contractors, covers claims related to third-party property damage, bodily injury, and advertising injuries. It exists to shield roofing contractors from possible legal and financial liabilities arising from accidents or negligence during their work.
What Sets General Liability Apart From Roofing Contractors Liability Insurance?
General liability insurance typically covers a wide array of businesses, whereas roofing contractors liability insurance is tailored specifically for roofing contractors, covering risks unique to their industry. It often includes additional coverage options relevant to roofing contractors, such as construction defects or project-specific liabilities.
What Does Roofing Contractors Pollution Liability Entail?
Roofing contractors pollution liability insurance covers claims arising from pollution-related incidents caused by the contractor's operations. It defends against potential liabilities resulting from the release of pollutants, such as hazardous materials, during roofing projects.
Can You Provide An Example of a Contract Liability For a Roofing Contractor?
An example of contract liability for a roofing contractor could be failing to complete a roofing project within the agreed-upon timeframe, thereby breaching the terms of the contract. This could lead to financial losses for the client and potential legal action against the contractor.
What Constitutes Negligence in a Roofing Contractor?
Negligence in a roofing contractor refers to a failure to exercise reasonable care and skill in fulfilling contractual obligations. This happens when a roofing contractor does not meet the expected standard of care, resulting in damages or injuries to the client or third parties involved in the project.
What are the Responsibilities of a Roofing Contractor?
Roofing contractors have a duty to fulfill the terms and conditions stipulated in their contracts, including completing projects within the agreed-upon timeframe, delivering high-quality workmanship, adhering to safety regulations, and addressing any concerns or issues that may surface during the project.
How is a Roofing Contractor's Responsibility Determined?
A roofing contractor's responsibility is typically determined by evaluating factors such as their experience, qualifications, past performance, financial stability, references, and compliance with licensing and regulatory requirements. Evaluating these aspects helps ascertain if a roofing contractor is reliable and capable of fulfilling their contractual obligations.
Is it Preferable to Employ Subcontractors or Employees?
The decision between subcontractors and employees depends on your business's specific needs and circumstances. Subcontractors offer flexibility and specialized skills for specific projects, but they are not directly employed by your company. In contrast, employees provide more control and long-term commitment but may entail additional responsibilities, such as payroll taxes and benefits.
Could You Give Three Examples of Liabilities for Roofing Contractors?
Three examples of liabilities for roofing contractors could be property damage caused during roofing, bodily injury to a worker or third party, and failure to complete a roofing project according to contract specifications.