Here you can find the majority of the forms we use in our office to quote new business, initiate policy changes, and request certain pieces of information.
Applications for Insurance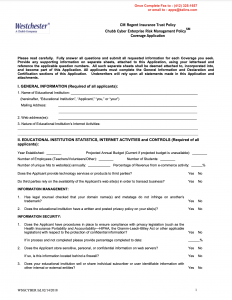 Cyber & Data Breach Insurance for Educational Institutions
CHUBB Insurance Cyber and Date Breach Response Coverage Insurance Application. Used for Educational Programs and Educational Institutions. Not for general business use.
Download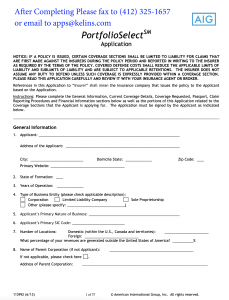 Directors and Officers Insurance Application Form
Long Form including D & O, Employment Practices, Cyber, and many more selections of coverage.
Download
Business Classification References
General Liability Applications
Workers Compensation Applications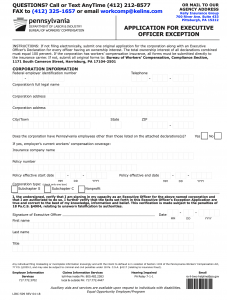 Officer Declaration and Exclusion Form for Pennslyvania Workers Compensation Insurance
If you own a S Corp C Corp or are the executive director of a non profit you must decide whether or not you would like to be covered under your company workers compensation coverage.
Download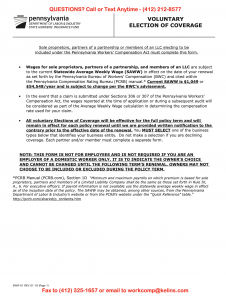 PA Work Comp Coverage Election Form for LLCs Sole Proprietors Partnerships and Joint Ventures
Need to get covered under workers compensation? And you are an LLC, Sole Proprietor, or Partnership? Use this form here.
Download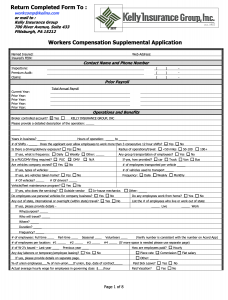 Workers Compensation Insurance Application KELLY INSURANCE GROUP
If you would like to receive a workers compensation quote, it could help to get the Workers Compensation Insurance Application completed. You don't need to fill in every minute detail, but the more information you input, the quicker the process will be.
Download