The Insurance Agency for procuring Insurance for Government Contracts
When government contracts are in play, the liability limits required could easily surpass $5,000,00 in General Liability Coverage.  The easy part about procuring insurance for government related work is knowing the liability limits required by the contract; the hard part can be the actual binding of the insurance. Many insurance companies cannot provide the services needed in order to fully service the needs of a customer in the government contract sector. If that sounds like a word salad, it is. To put it blunt and simple, there are very few insurance companies that are able to provide coverage for government work. 
Government Contractors and Independent Consultants
Insurance Requirements for Government Contractors can vary by contract.  Some contracts require as little as $1,000,000 where others require $10,000,000 plus.
Federal Government Contractors Insurance can come in many shapes and sizes depending on the specific services you are providing and to what sector of the government. 
 Advantage GSA Contracts and Defense Contracts may also require heightened liability limits. 
Federal Procurement Related Insurance Services
Possible Insurance Requirements for Government Contractors
Will at least require $1,000,000 in General Liability Coverage
Errors and Omissions or Professional Liability Insurance
Commercial Automobile Liability Insurance & Hired Non-Owned
May require commercial crime coverage including 3rd Party Crime

Cyber Security Insurance and Data Breach Coverage May be Required

Waivers of Subrogation along with Primary and Non Contributory Wording
Pollution Liability Insurance and the Environmental Liability Package Policy
May require limits in excess of $5,000,000
Additional Insured Wording
Commercial Umbrella or Excess Liability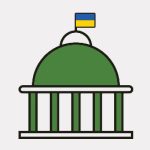 Kelly Insurance Group can provide insurance for:
Government Contract Insurance
Federal Contractor Insurance
DOD Contract Insurance
GSA Contract Insurance
Government Bidding and Bonds
Federal Cleaning Contracts
Government Cleaning Projects
See Our Appetite Guide for more information.