DICE is an abbreviation for: Documentaries, Industrial, Commercial, and Educational Films. Typically DICE Producers will have various projects throughout the year. We usually refer to these types of companies as DICE Producers but the public may refer to these as Production Companies.
However and whatever your production company does, be open and honest with your insurance broker so that it becomes their responsibility to do what's right. If you plan on having hazardous activities or stunts in any of your productions take a look here for some additional considerations and capabilities. Within a DICE Insurance Policy (or D.I.C.E.) there are still very important coverage provisions that should be considered. These types of policies typically last 12 months and can be paid monthly (with a down payment) Talk to your agent about the best plan of attack for your entertainment business.
D.I.C.E Insurance Policies Explained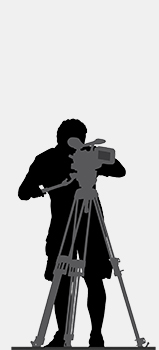 Exceptions to consider when purchasing a DICE Producer Package
Insurance carriers may have strict guidelines regarding DICE Insurance policies. 
Some Entertainment Insurance Companies may not be able to offer insurance for documentaries, which would actually make the  acronym 'I.C.E.' 
Some Production Insurance Carriers will not allow certain budgets to be included under a DICE Program. That is, if you are a production company that has an average budget per production of $25,000 and then you have a production budget of over $500,000 for a single project, that could be problematic depending on the insurance company. 
Piggy-Backing : Assuming someone else's insurance will cover your production could be a problem. If there are multiple entities involved in a production, it is a best practice to account for all entities in some fashion.  Talk with your entertainment insurance broker about the best handle way to handle each situation.  
Production activities that need special consideration
Talk with us about the below activities relating to your DICE Production Insurance Quote. We are happy to help provide guidance and consultation regarding your production operations. 
Policies & Coverage considerations for a DICE Production Policy
Liability
Inland Marine & Property
Commercial Auto
Workers Compensation
Liability
Production liability insurance provides bodily injury and property damage coverage in the limits listed on the quote or policy.  This coverage can activate if a 3rd party trips over your computer cord at the office, or you forget to shovel your businesses snowy walkway, and someone slips and gets hurt. 
Exclusions to consider:
Stunts & Hazardous Activities
Auto Liability and Property Damage 
3rd Party Property Damage 
Additional Liability Related Coverages to consider :
Increased General Liability Limits over $1,000,000
Umbrella Liability or Commercial Excess Policies
Sexual Abuse and Molestation Coverage
*Call or email us, we are happy to discuss more details about coverage specifics.  Always consult your policy/quote for a full view of your coverage details.  
Inland Marine & Property
Commercial Auto
Workers Compensation